Implant-Retained Bridge – Phillipsburg, NJ
Complete Your Smile with Dental Implants
Living with multiple missing teeth creates several challenges in your daily life. Not only do you hide your smile because you are self-conscious, but you also struggle to chew many of your favorite foods. DeMartino Dental Group can help rebuild your smile and improve your quality of life using the latest tooth replacement options. Besides traditional solutions, we can also treat your missing teeth with an implant-retained bridge in Phillipsburg. We will restore the healthy, confident smile you deserve.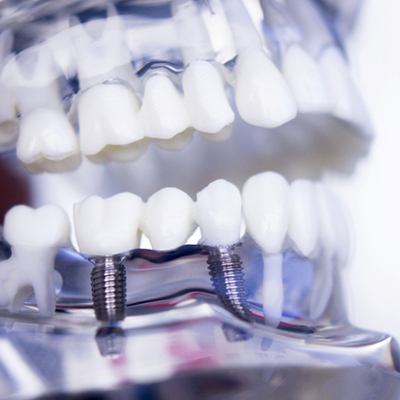 3 Reasons to Choose DeMartino Dental Group
One-on-one attention.
Laser-assisted implant placement.
Surgical placement and restoration in one office.
What are My Tooth Replacement Options?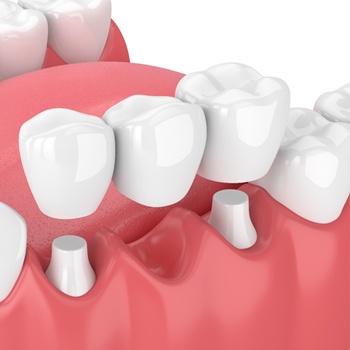 Several missing teeth cause various complications that impact your oral and general health. The missing tooth roots cause your jawbone to deteriorate because it is no longer stimulated. This increases your risk of several oral health issues because your remaining natural teeth lose support. In fact, you will have a heightened risk of tooth decay, gum disease, jaw pain, and additional tooth loss. As you lose more teeth, you may need to severely limit your diet, which can lead to nutritional deficiencies. Not to mention, your face will have a sunken, aged appearance because your facial structures lose support.
Now, there are several treatment options to slow and even reverse the complications of tooth loss depending. Your dentist in Phillipsburg will help you make the right choice for your smile.
Crown & Bridge
The most traditional treatment to replace 1 to 3 consecutive missing teeth is a crown and bridge. A row of prosthetic teeth is created to match the appearance of your natural ones. It is held in place by reshaping your adjacent teeth to place dental crowns over them. Although this is effective, it only replaces the visible portions of your tooth, and it requires you to permanently alter healthy teeth.
Implant-Supported Bridge
As an alternative to bonding crowns to the adjacent teeth to hold the bridge in place, you can anchor it to your jawbone using an implant post at either end. This replaces the entire structure of your missing teeth to give you the next best thing to what nature gave you. You will improve your oral health and preserve your jawbone to invest in a healthy smile.
Partial Dentures/Implant-Supported Partial Denture
Several missing teeth are commonly replaced using a partial. Prosthetic teeth are featured in a gum-colored base that has a metal framework which allows it to clip or clasp onto your remaining teeth. Although several improvements have enhanced their comfort and aesthetics, there will always be limitations. As an alternative, you can secure the partial using dental implants.
How Do I Determine Which is Right for Me?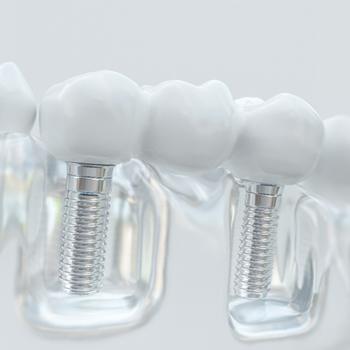 You need an initial consultation with your dentist to assess your degree of tooth loss and your oral health. Depending on how many teeth you are replacing and your desired results, we create the customized treatment plan you need to rebuild your smile.
Does Replacing Multiple Teeth Cost More?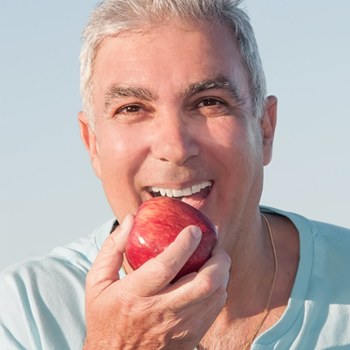 Replacing multiple teeth does cost more than treating a single tooth; however, it is more cost-effective to replace several missing teeth at once than individually. We work on your behalf with your insurance company to reduce the amount you need to pay out-of-pocket. We also accept a variety of payment options, including CareCredit, to keep your new smile affordable.
Invest in a complete, functional smile with an implant-retained bridge. Contact our office today to schedule your consultation.