Emergency Dentistry - Phillipsburg, NJ • The Lehigh Valley
We See Dental Emergencies Fast
By nature, dental emergencies never tend to happen at a convenient or opportune time. Instead, they're more likely to throw patients and families into true panic mode, disrupting busy schedules, important events, and more. At DeMartino Dental Group, our doctors want to provide the support you need during these trying situations, relieving pain quickly and carrying out personalized care that will rebuild and revitalize smiles. Upon receiving your emergency call, our team will do everything possible to see you right away.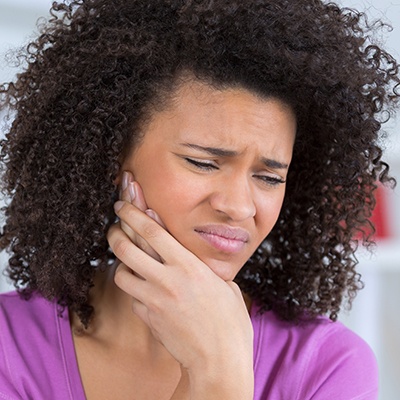 Why Choose DeMartino Dental for Emergency Dentistry?
We Accommodate Emergencies As Soon As Possible
Dedicated, Compassionate Team
State-of-the-Art Digital Technology
Dental Emergencies Due to Facial Trauma/Injuries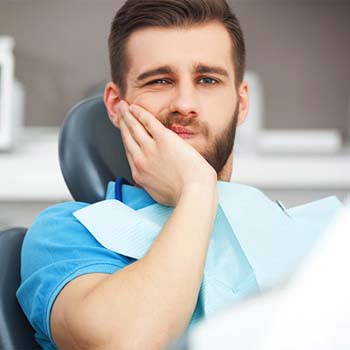 One major type of dental emergency is when a patient is struck in the face or experiences blunt trauma in the form of a fall. This sudden type of accident can result in dislodged teeth, fractured teeth, or teeth that have been lost from the mouth altogether. Remember, time is often of the essence in these situations, which is why it's important to stay calm and contact our Phillipsburg location right away for further assistance.
We will do everything in our power to stabilize the natural tooth and help it stay a part of your smile. If this isn't possible, high-quality prosthodontic services are also available that can replenish the needed structure durably and attractively.
Dental Emergencies Due to Oral Care Neglect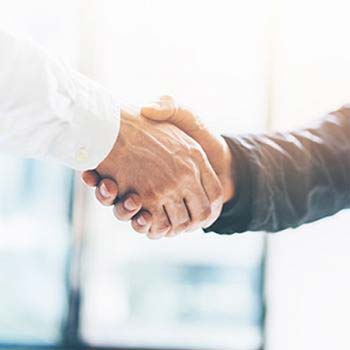 Are you noticing significant pain, sensitivity, or general discomfort in a certain area of the mouth? The most likely cause is the presence of an advanced infection within one or more teeth. Our doctors can often treat and revitalize the tooth with focused endodontic treatment (a root canal), removing infection from within the dental structure. Otherwise, an extraction and replacement may be necessary to fully alleviate the damage that's been done.
Unparalleled Experience & Qualifications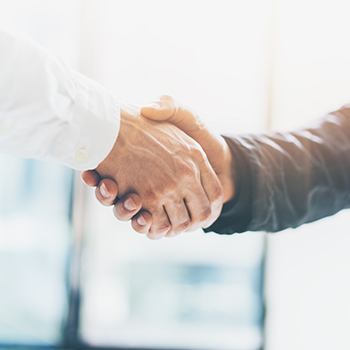 At DeMartino Dental Group, you can look forward to being cared for by true experts who operate with honesty, integrity, and compassion. Dr. DeMartino and Dr. Garcia are extensively trained in specialty care and have decades of experience in the field, utilizing state-of-the-art dental lasers and other modern technology whenever possible for a more efficient and comfortable patient experience. Better yet, we'll never leave you waiting days or weeks for the help you desperately need – our team finds time for emergency cases right away, often even on the same day as your initial call for fast relief and maximum convenience.
Endodontic Treatment (Root Canals)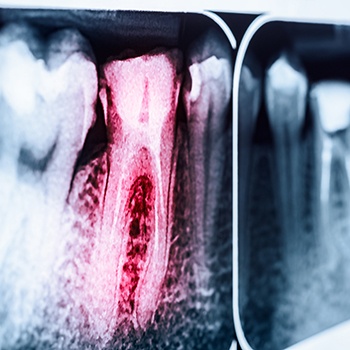 "Root canal" may be a worrisome phrase for some patients, but this type of specialty dentistry can actually work wonders in rescuing badly infected teeth that would otherwise need to be permanently removed from the mouth. Our highly trained dentists will access the tooth's inner chamber and thoroughly eliminate diseased pulp from the canal(s). After replacing the structure with a biocompatible substitute and sealing the tooth once more, the placement of a custom-made dental crown is the final touch for renewed structure and stability.
Learn More About Endodontic Treatment
Tooth Extractions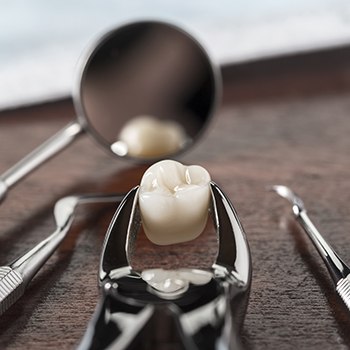 While we strive to help patients avoid the need for extraction whenever possible, this service may be recommended as a necessity in the following situations:
When a tooth has suffered a traumatic injury
When a tooth is experiencing advanced decay
When periodontitis (advanced gum disease) is present
When a child's "baby" tooth is causing difficulties for the emerging adult tooth
Rest assured that your comfort will be prioritized every step of the way through the extraction procedure by our staff, and our dentists can start planning the ideal replacement (such as a state-of-the-art dental implant) without delay.