Preventive Dentistry – Phillipsburg, NJ
We Love Helping All Ages Smile Brighter
For patients in Phillipsburg and nearby towns, DeMartino Dental Group offers a vast array of general family dentistry services.
For more than five decades, our dental office has provided dental care to generations of New Jersey patients from Easton, Bethlehem, Allentown, Stewartsville, the Lehigh Valley, and beyond! We treat everyone, from toddlers to grandparents. Our staff is friendly, our dental office is comfortable, and our treatments are safe, effective, and anxiety-free. We recommend that patients come see us twice a year for a general family dentistry visit. Keeping a daily oral hygiene routine and seeing our dentists on a regular basis can ensure your dental health. You always want to catch problems early on because the sooner we can stop decay, gum disease, or other issues, the better!
At DeMartino Dental Group, you'll find friendly professionals, spa-like amenities, and comfortable treatments. We do our best to ensure you'll have a pleasant general family dentistry experience at our Phillipsburg dental office.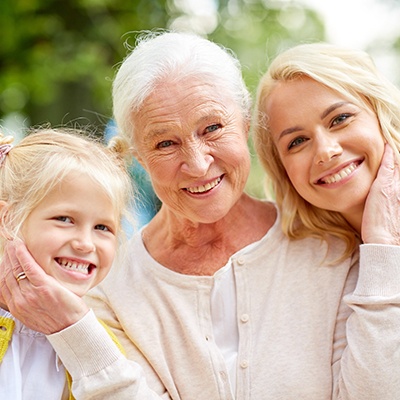 Why Choose DeMartino Dental for Comprehensive Preventive Dentistry?
First Laser Dentists in Lehigh Valley
Children & Adults Welcome
Three Decades of Experience & Counting
Dental Checkups & Teeth Cleanings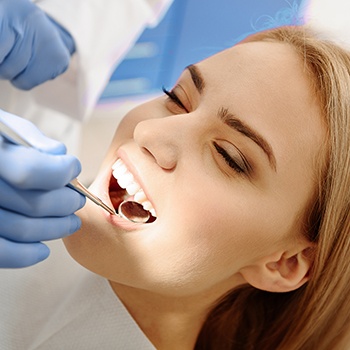 Professional dental checkups and cleanings are the backbone of lifelong oral health, and we strongly encourage patients to plan to visit our practice every six months on average so that we can provide these important services. Common oral health problems like cavities and gum disease start out small, and by evaluating your smile carefully at regular intervals, we can catch the warning signs when they're still small and relatively harmless. Additionally, a refreshing session with one of our talented hygienists will get rid of plaque and tartar buildup that may lead to decay.
Learn More About Dental Check-Ups & Cleanings
Gum Disease Treatment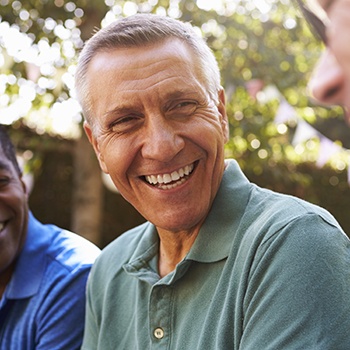 Gum disease is a bacterial infection that may start out small but can quickly grow to threaten your healthy teeth and overall wellbeing. Undergoing treatment in its earliest stages of development is crucial, and our doctors are here to help. We offer several effective techniques for stopping gum disease in its tracks, including state-of-the-art soft tissue laser therapy, scaling and root planing, and antibiotics.
Learn More About Gum Disease Treatment
Dental Sealants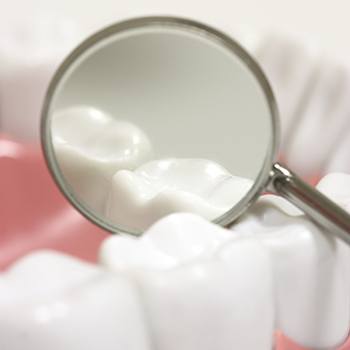 Many younger patients often struggle with brushing and flossing properly, especially when it comes to the hard-to-reach teeth in the back of the mouth. These teeth (the premolars and molars) contain deep pits and grooves in their chewing surfaces to boot, which makes them big targets for food and bacteria. For an added layer of protection, Dr. DeMartino and Dr. Garcia-DeMartino can place dental sealants over these surfaces! The sealant is made from safe, durable plastic, and it's virtually unnoticeable once in place. Their presence will work wonders in keeping decay-causing agents away and minimizing your son or daughter's risk of developing cavities.
Sports Dentistry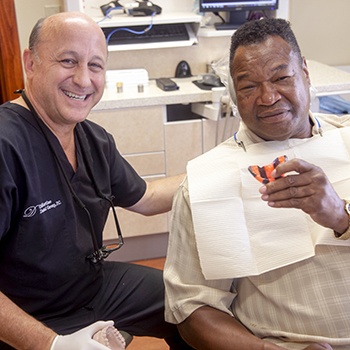 Are you or your child a seasoned athlete? If so, it's important to keep in mind that protecting your smile is just as important as your head, knees, and elbows during the big game! At DeMartino Dental Group, P.C., we offer the best of the best in terms of custom-made mouthguards – the Bengal Bite® (for men) and Tigress® (for women) devices. These high-quality devices emphasize stability, flexibility, and durability, allowing for easy breathing and speaking during use.
Learn More About Sports Dentistry
Nightguards for Bruxism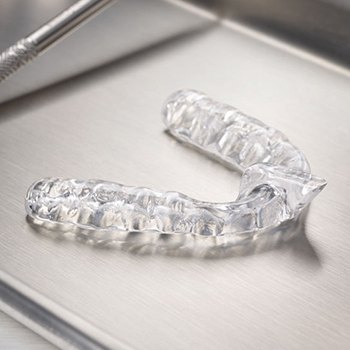 Bruxism (more commonly known as "teeth grinding") plagues patients from all walks of life, many of whom aren't even aware they're a victim of it. This is because bruxism overwhelmingly takes place at night when people are asleep and unaware. If you're struggling with chronic jaw pain and worn-down dental surfaces, be sure to let our dentists know right away. We can design a custom-made nightguard that protects the rows of teeth and prevents hurtful contact while you rest easier.
Oral Cancer Screenings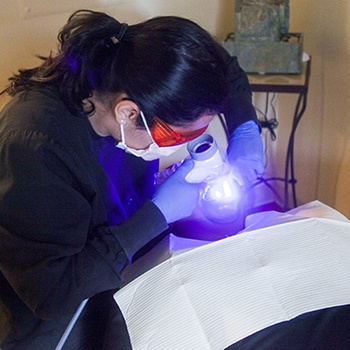 Tens of thousands of new oral cancer cases are diagnosed each year in the United States, many of which are already in dangerously advanced stages. Early intervention is critical, which is why our Lehigh Valley dental team has integrated oral cancer screenings into every regular checkup. We use VELScope® technology, which consists of a specialized light and viewing scope that clearly identifies abnormal tissue by darker colors than the rest of the mouth. If we locate anything concerning, further steps can be taken to positively identify the cells and determine if cancer is present.
Fluoride Treatments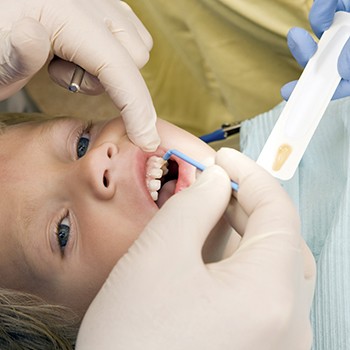 Fluoride is a mineral that can be found all around us – in many foods, in countless toothpastes on the pharmacy shelves, and even most likely in the water that comes out of your kitchen faucet at home. Years and years of dedicated research have demonstrated a positive link between exposure to fluoride and healthier, stronger tooth enamel, which is why our dentists strongly encourage professional fluoride treatment for patients (especially children) who may not be getting enough exposure in everyday life. These treatments only take a few minutes of time during checkups and cleanings, and the benefits are more than worth it.