Advanced Dental Services & Technology - Phillipsburg, NJ
Experience State-of-the-Art Dentistry
For decades, DeMartino Dental Group has striven to stay right on the cutting edge of new dental techniques, tools, and specialty services in the field for the sake of our valued patients. You and your family deserve the best, after all! This modern approach offers several significant benefits, including added efficiency, exceptional diagnostic precision, highly confident and precise treatment planning, improved comfort, and more. Take a look at what we have to offer below, and don't hesitate to contact us if you'd like to schedule an in-person visit with our experienced dentists and friendly team members.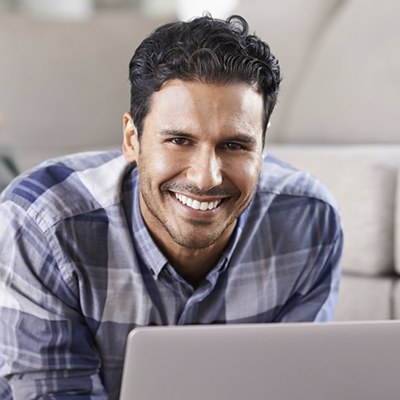 Why Choose DeMartino Dental for Advanced Dental Services & Technology?
First Laser Dentists in The Lehigh Valley
All-Digital Technology & Low Radiation
Contact-Free Dental Impressions – No "Goop"
Laser Dentistry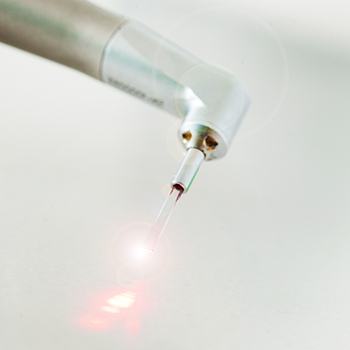 We are the only dental office in the Lehigh Valley using laser dentistry to remove decay from a tooth without a noisy drill or a shot of anesthesia. We have four types of lasers to help detect cavities at their earliest stages and remove them quickly and painlessly. We also use lasers for gum therapy, which allow for exceptionally fast healing.
Because your comfort and optimal clinical care are paramount in our practice, we use VersaWave, a gentle laser that performs hard and soft tissue procedures. The VersaWave can remove excess gum tissue, lesions, and bacteria, as well as tooth decay. The Waterlase Laser focuses its wavelength on the water it sprays out instead of on the tooth so the structure doesn't heat up. This hydrokinetic process then activates the microscopic droplets of water, and it is the water that painlessly removes the tooth decay, all without the need for anesthesia, needles, or patient trauma.
Additionally, the Lasersmile T Diode Laser enables our doctor to perform whitening procedures more effectively. The treatment takes a shorter amount of time and will provide dramatic changes while promoting patient comfort, safety, and confidence.
Learn More About Laser Dentistry
Sedation Dentistry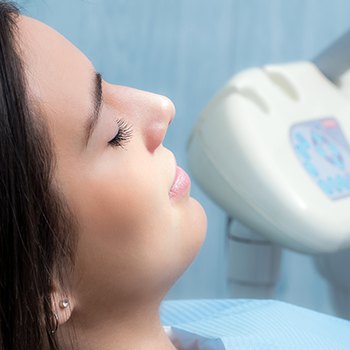 Many patients of all ages struggle with moderate to severe feelings of dental-related anxiety, which can often result in missed appointments and worsening dental problems that aren't addressed early enough. In order to make this important treatment as comfortable as possible, our dentists offer sedation dentistry in the form of oral medication. Once the effects kick in, you should feel deeply relaxed and at ease while remaining conscious enough to respond to any questions or requests from our team.
Learn More About Sedation Dentistry
Digital X-Rays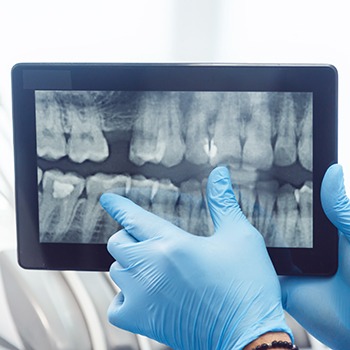 X-rays are a vital part of high-quality dental care – after all, there's plenty going on with your oral health that can't be gleaned by the naked eye! Digital radiography exceeds expectations where traditional film fell short in the past, helping patients stay safer with minimized radiation exposure. There's also no more need for darkrooms or hazardous development chemicals; instead, the high-resolution images are captured and made available for viewing without any waiting.
3D Cone Beam Imaging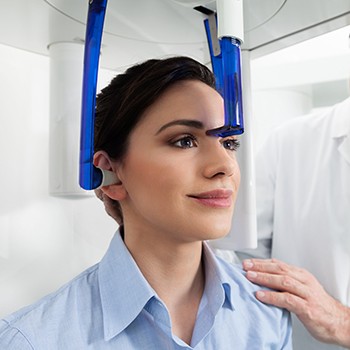 When preparing to perform extensive oral surgery like dental implant placement or tooth extraction, having a comprehensively precise treatment plan in place is absolutely vital for success. Our revolutionary 3D Cone Beam goes a big step beyond digital X-rays for this purpose, creating exhaustively detailed, three-dimensional models of the patient's teeth, jaw, skull, and related facial structures. With this aid on-hand, our dentists will have all of the information they need to transform your oral health and happiness for the better.
iTero Digital Impression Scanner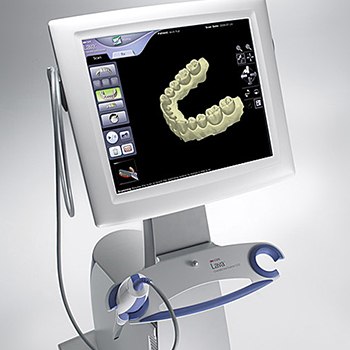 With our iTero scanner, Dr. DeMartino can capture impressions digitally without any of the messy materials or unpleasant waiting time that's typically part of the traditional process. Using a small, lightweight wand that has a highly complex optical system, Dr. DeMartino glides the device over the patient's teeth to capture several images. The system absorbs a large amount of data every second and displays the images in real time on a touchscreen monitor. Dr. DeMartino can review the digital impression with patients while they're still sitting in the chair. All in all, this process is much faster, cleaner, and more accurate compared to creating a physical impression.
Sleep Apnea Treatment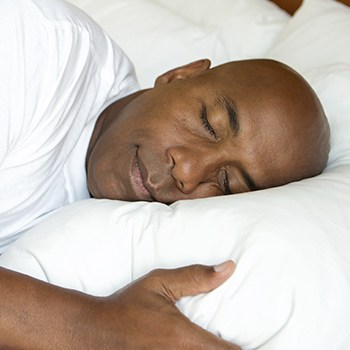 Sleep apnea is a condition in which a patient experiences abnormal pauses in breathing during nightly rest, resulting in not only deeply fractured, ineffective sleep, but a higher risk of health problems and a reduced quality of everyday life as well. If you've recently been diagnosed with sleep apnea, consider visiting dentists who are trained in oral sleep medicine! At DeMartino Dental Group, we can often successfully treat sleep apnea symptoms by using effective devices such as the Continuous Positive Airway Pressure (CPAP) machine and TAP 3.
Learn More About Sleep Apnea Treatment
TMJ Therapy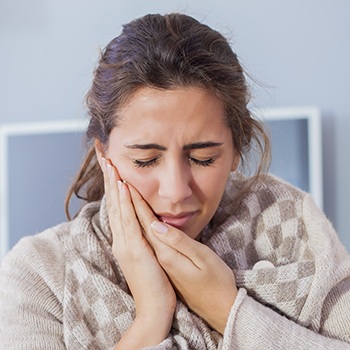 TMJ disorder (also known as TMD) is a chronic oral health condition that occurs when the patient's jaw joints and related facial muscles fall victim to strain and dysfunction. Painful and even debilitating symptoms can follow, such as jaw aches and difficulty with chewing. Here in Phillipsburg, we will screen for TMJ disorder during routine checkups and can recommend dedicated therapy if needed to bring back harmony to your overall smile.
Learn More About TMJ/TMD Therapy
Hospital-Grade Sterilization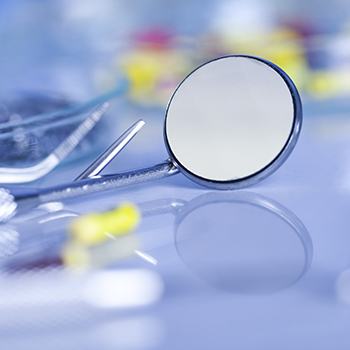 At DeMartino Dental Group, P.C. we hold ourselves to the highest standards possible when it comes to dental techniques and hygiene practices. The Lisa Sterilizer provides hospital-grade sterilization to eliminate the risk of contamination or corrosion of our dental tools and dramatically decrease the chances of any exposure to blood-borne pathogens. Instruments are thoroughly dried and made ready for packaging after the washing cycle, and they're unwrapped immediately prior to each procedure.